Advisory Council
The CHRP Advisory Council advises the University of California on the mission, goals and objectives, policies and priorities of the California HIV/AIDS Research Program.
CURRENT ADVISORY COUNCIL MEMBERS
CHAIR
Terry L. Cunningham, M.A.O.M.
Retired, former Chief of the HIV, STD and Hepatitis Branch of Public Health Services for the County of San Diego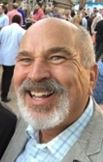 Terry Cunningham has been involved in the AIDS epidemic in San Diego County for the past thirty four years.  His role has ranged from volunteer on the AIDS Hot line to co-founder of the Ciaccio Memorial Clinic. This clinic began in 1982 as a sexual health clinic for Gay Men and quickly became the first community medical response to the AIDS Epidemic. It remains the largest community provider of HIV services in the county. The August 1984 issue of the Advocate (The National Gay News Magazine) named him as one of the "400 individuals who have made, and are making significant contributions to the gay rights movement in the United States. He is currently retired from the position of Chief of the HIV, STD and Hepatitis Branch of Public Health Services for the County of San Diego which placed him in charge of a staff of 60 individuals with a combined budget of over $26 million in Ryan White CARE Act, CDC, AIDS Drug Assistance Program and State HIV Prevention funds. The Branch maintained 50 contracts with 25 community organizations making it one of the largest units in San Diego Public Health Services.  
VICE CHAIR
Xochitl M. Castaneda, Ph.D.
Director, Health Initiative of the Americas, UC Berkeley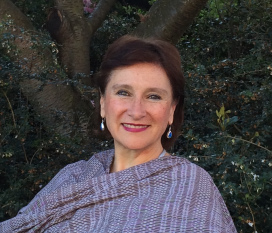 Xóchitl Castañeda has been the Director of Health Initiative of the Americas, at the School of Public Health, University of California Berkeley, since 2001. A medical anthropologist by training, Xóchitl was educated in Guatemala and Mexico. She did a post-doctoral fellowship in reproductive health at the University of California, San Francisco. She also received training in social science and medicine at Harvard University and at Amsterdam University.
David Brinkman, M.B.A.
Chief Executive Officer and President, Desert AIDS Project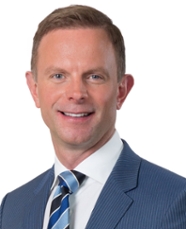 David Brinkman joined Desert AIDS Project in 2006.  Mr. Brinkman has led the organization through a period of unprecedented expansion, increasing the number of clients and volunteers, diversity and volume of services, number of staff, and size of the budget by 100%. Under his leadership, Desert AIDS Project established a dental clinic, a permanent supportive housing complex, a community center, a department of Community Health, a sexually transmitted infection (STI) clinic, and a vocational program as well as achieved Federally Qualified Health Center status. During his tenure, Desert AIDS Project was named one of the "Top 20 HIV/AIDS Charities" by About.com, for the high percentage of funding spent on programs vs. overhead, fundraising efforts (raising $100 for every $15 spent), and financial transparency. In addition, Charity Navigator, America's largest independent charity evaluator, awarded Desert AIDS Project "four-star status" for five consecutive years. This is an achievement reached by only 6% of all nonprofits they rank. Mr. Brinkman has served the not-for-project community for over 23 years.  He holds a Bachelor's degree from Lewis & Clark College and a Master of Business Administration degree, with emphasis in Ethical Business Management, from Pepperdine University. He is also a Specialist in Planned Giving certified by the American Institute for Philanthropic Studies. Mr. Brinkman is the 2011 recipient of the HIV Provider Network HERO Award, recognizing individuals who make significant contributions in the field of HIV throughout Riverside County.  Mr. Brinkman serves on the Executive Committee of the Health Assessment Resource Center (HARC) Board of Directors.  He also serves as a voice for community based organizations and the local HIV/AIDS community.    
Yvonne J. Bryson, M.D., F.A.A.P.
Distiguished Professor and Chief, 
Global Pediatric Infectious Disease, Los Angeles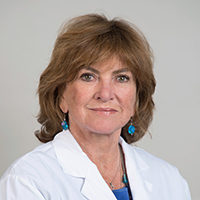 Yvonne Bryson is a Distinguished Professor of Pediatric Infectious Diseases at the David Geffen School of Medicine at UCLA, and also a member of the UCLA AIDS Institute. She has significant experience in leading large multicenter clinical trials and networks and in developing clinical sites and laboratories. She is recognized as a national and international expert and leader in the field of HIV and perinatal transmission. She was one of the original members of the Elizabeth Glaser Pediatric AIDS Foundation heath advisory board and helped start the foundation with Elizabeth Glaser, Dr. Richard Stiehm, and two co-founders. 
Kathleen Clanon, M.D.
Medical Director, Health Care Services Agency of Alameda County; Assistant Clinical Professor, UCSF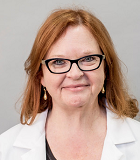 Kathleen Clanon is a clinician, educator, program director, and medical administrator specializing in improving health care for low-income people.  She is the primary doctor for 100 people with HIV, practicing at Highland Hospital in Oakland.  She helped start and grow multidisciplinary HIV prevention and care programs in Alameda County, CA that have served thousands of people.  She was the Clinical Director of the Pacific AIDS Education and Training Center based at UCSF from 2001 to 2012, where she provided the clinical leadership for a 5 state program for teaching and coaching clinicians on HIV care and on Quality Management.  She teaches and consults on QM for the Federally-funded National Quality Center, including working with many small and large clinical sites, the States of California, Texas, and Michigan and, in past years, the Health Ministries in Thailand, Haiti, and Guyana.  Dr. Clanon is currently working on implementing health reform in the safety net, serving as the Medical Director of Alameda County's Health Care Services Agency and focusing on integration of primary care and mental health services, and on addressing social determinants of health in health care settings.
JoAnne Keatley, M.S.W.
Director, Center of Excellence for Transgender Health, UCSF
David J. Looney, M.D.
Associate Professor, Department of Medicine, UC San Diego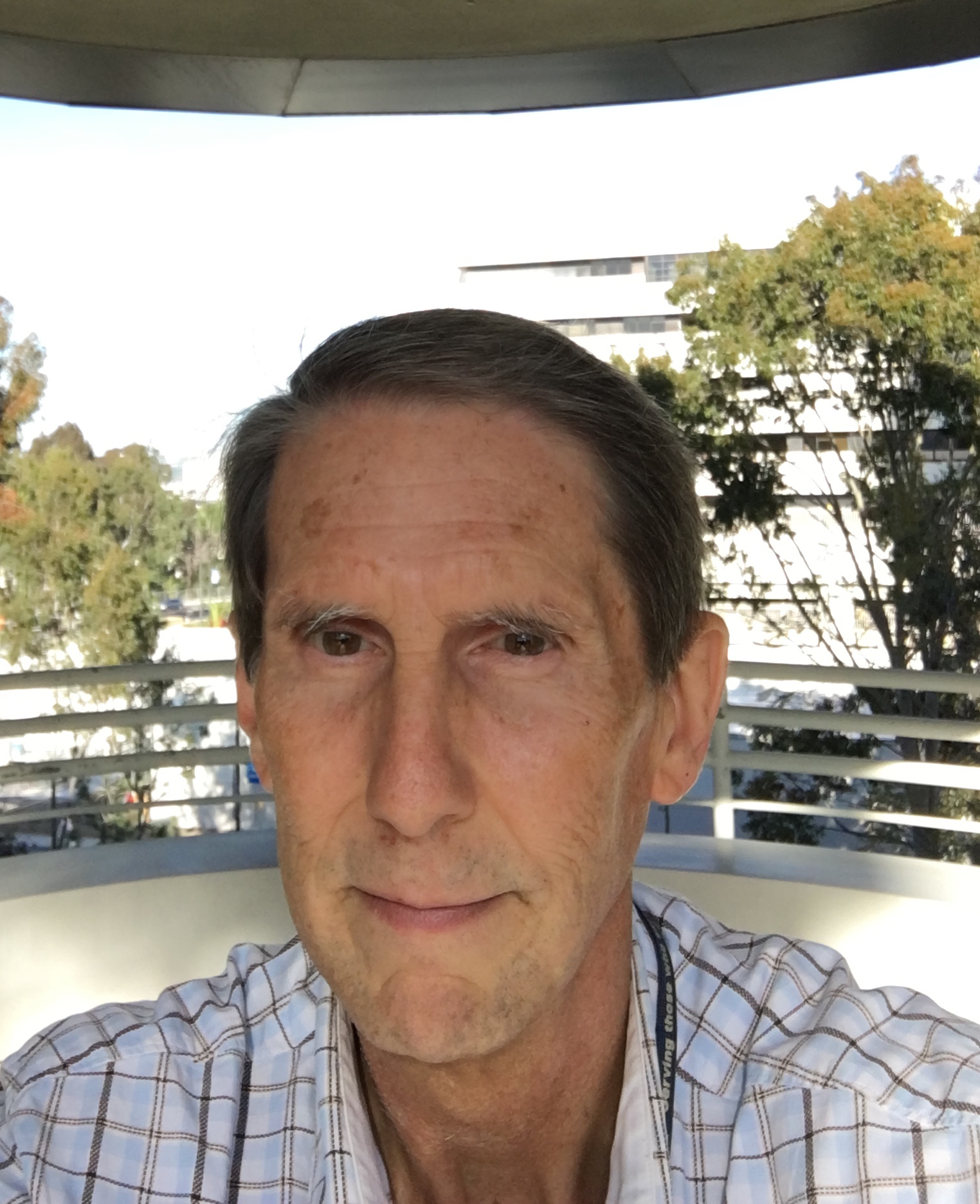 David Looney is an Associate Professor in Residence at UCSD with primary research interests related to HIV integration and HIV cure. Dr. Looney is also the director of the UCSD CFAR Genomics and Sequencing core, that provides services to a wide range of HIV investigators. He serves as lead clinician at the VA San Diego Healthcare System HIV care clinic, providing primary and specialty care to HIV-infected patients and managing PrEP for at-risk individuals.
Karen Mark, M.D., M.P.H.
Chief, State Office of AIDS, California Department of Public Health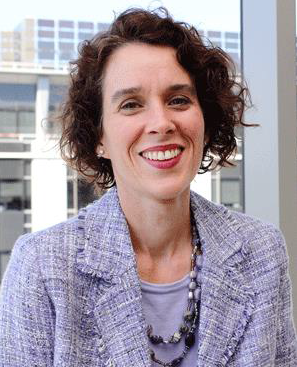 Karen Mark was appointed Chief of the Office of AIDS (OA) in the Center for Infectious Diseases, California Department of Public Health (CDPH) in June 2013. Dr. Mark's background, experience, skills, and interests prepared her well to accept the Chief of OA appointment. She has devoted her professional career to improving the lives of people with and at risk for HIV/AIDS and other sexually transmitted diseases (STDs) through her work as a doctor, epidemiologist, public health professional, researcher, and teacher.
Michael R. O. Martinez
Associate Director, State Government Affairs, Gilead Sciences, Inc.

Michael Martinez used to be the deputy legislative affairs secretary for California Governor Edmund G. Brown, Jr. In this position, he advises the Governor in policy matters pertaining to transportation, high-speed rail, business and economic development, revenue and taxation, insurance, pensions, military affairs, and veterans, among other areas. He previously served as deputy appointments secretary for Governor Brown and advised him in filling senior staff positions and board/commission seats throughout the Administration, particularly in the areas of transportation, environmental protection, business and economic development, and government operations. Michael served as deputy insurance commissioner and legislative director at the California Department of Insurance for Insurance Commissioner Dave Jones from 2010-2012. In this position, he served as a senior advisor to the Insurance Commissioner and as his chief representative in legislative policy matters pertaining to health, life, property, and casualty insurance. He is former manager of public affairs and legislative advocate at Manatt, Phelps & Phillips, LLP, an international law and political advocacy firm, representing non-profit, public sector, biotechnology, high technology, and health care clients for more than a decade. Some of his past lobbying clients include AltaMed Health Services, the Legal Aid Association of California, the California Partnership to End Domestic Violence, the Los Angeles Gay and Lesbian Center, the Center for AIDS Research, Education, and Services, The Philanthropy Roundtable, the Orange County Board of Supervisors, Cedars-Sinai Medical Center, adidas America, ACS/Xerox, EMD Serono, Roche, and BHP Billiton. He formerly worked at Burson-Marsteller, helping manage the successful statewide campaigns in support of Propositions 12 and 13 on the March 2000 Ballot, which provided more than $4 billion in general obligation bonds to fund water and park construction projects throughout California. Michael is immediate past board president of the CARES Foundation of Sacramento, past board chair and current board vice chair of Sacramento's Cares Community Health (a federally qualified health clinic), past board vice president of the Equality California Institute, and past member of the Stanford Alumni Association National Board of Directors. He is the recipient of the 2010 Legal Aid Association of California's Award of Merit, the 2013 Cares Community Health Leadership in Advocacy Award, and the 1999 Stanford University J.E. Wallace Sterling Award. He graduated from Stanford University with two Bachelors of Arts degrees in political science and urban studies. He was raised in Orange County and Honolulu, Hawaii and now resides in Sacramento.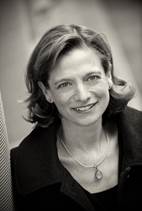 Elise Riley's work is focused on how clinical and behavioral factors converge to influence health. Her community-based research focuses on co-morbidities and competing risks in very low-income populations, with an emphasis on housing instability and associated conditions. Her team of multidisciplinary investigators and postdoctoral fellows are currently collaborating on PULSE, (Polysubstance Use and Health Outcomes Evaluation), which investigates the combined influences of substances, as well as HIV, on the cardiac health of homeless women.
Barbara Shacklett, Ph.D.
Professor, Department of Medical Microbiology & Immunology, UC Davis
Barbara Shacklett is a virologist and immunologist whose laboratory focuses on mucosal immunity to HIV.  Dr. Shacklett received her B.S. in Microbiology from Rutgers University, followed by a Ph.D. in Microbiology from the University of California. She completed postdoctoral training in virology at the Institute Cochin in Paris, France, and the Aaron Diamond AIDS Research Center in New York. She was appointed to a faculty position at UC Davis in 2003.  Dr. Shacklett is currently studying interactions of HIV and host defenses in mucosal tissues of the gastrointestinal and reproductive tracts, which are the major sites of HIV transmission worldwide. Although her laboratory's major emphasis is on host-pathogen interactions and elucidating the disease process, she is also involved in studies to develop vaccines and microbicides, and to study methods of eradicating HIV from tissue reservoirs. Dr. Shacklett has served as a member of the NIH AIDS Immunology and Pathogenesis study section, the French ANRS CSS1 study section, and the NIAID AIDSRRC study section.  Since 2003 she has served on the Etiology and Pathogenesis Committee for development of the Strategic Plan for HIV-Related Research, NIH Office of AIDS Research.  She is currently an Editorial Board member for the journals AIDS and PLoS Medicine.
Bill Stewart, M.S.W.
Clinical Research Coordinator, Andrew Levitt Center for Social Emergency Medicine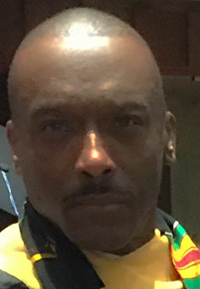 Bill Stewart has over 15 years of experience providing HIV Services. He was one of the early pioneers advocating for direct-to-patient education and HIV treatment adherence funding in Alameda County. He has worked in various capacities including direct services, program management/development, and research support. He holds a bachelor degree in sociology and a master's degree in social welfare from the University of California, Berkeley. He has a particular interest in the quality of life of African American males and is most concerned with interventions and actionable research aimed at improving access to and utilization of HIV prevention and primary care services, employment, educational opportunities, and affordable housing.
Neeraj Sood, Ph.D.
Professor of Public Policy, Vice Dean for Research, Sol Price School of Public Policy, University of Southern CA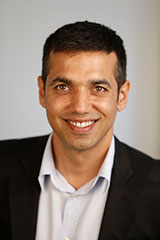 Neeraj Sood is the Vice Dean for Research at the USC Price School of Public Policy. In addition, he currently serves as the Director of Research at the Leonard D. Schaeffer Center for Health Policy & Economics, and is a Professor at the Price School's Department of Health Policy and Management and the School of Pharmacy's Department of Pharmaceutical and Health Economics. His prior work has focused on the economics of innovation, HIV/AIDS, health care financing, and global health.
Amy Rock Wohl, Ph.D., M.P.H.
Senior Staff Analyst, Health, Office of Planning and Data Analytics, Los Angeles County Health Agency/Department of Health Services

Amy Rock Wohl was a Chief Epidemiologist in the HIV and STD Programs in the Los Angeles County Department of Public Health for over 20 years. Most recently (2013-2016), she was the Chief of Research and Innovation in the Division of HIV and STD Programs and provided leadership and oversight for 35 research, field and administrative staff who conducted federal, state and locally-funded projects to prevent and control HIV and STD infections in Los Angeles County. In this role, Dr. Wohl directed the development, implementation and evaluation of novel health service delivery models to promote access and uptake of Pre-exposure prophylaxis (PrEP) and HIV care linkage, re-engagement and retention. She also oversaw the development of specialized programs to locate and engage severely marginalized HIV+ persons who were out of care. Dr. Wohl served as the Principal Investigator for over 15 federal, state and locally-funded projects that included the CHRP-funded TLC+/PrEP project, the CDC-funded Medical Monitoring Project, and a Health Resources and Services Administration (HRSA) Special Project of National Significance (SPNS) to diagnose and engage young HIV+ gay men of color. Dr. Wohl has participated extensively in both health department strategic and community-based planning activities. Dr. Wohl's research and program interests have focused on reducing risk and improving access to needed services for disadvantaged populations which are described in her approximately 50 peer-reviewed publications. Currently, she is a consultant and works on the CDC Data to Care project to provide technical assistance to health departments on the use of HIV surveillance data to promote timely linkage and retention in HIV care.  Dr. Wohl also has adjunct appointments at the USC Keck School of Medicine Department of Preventive Medicine and the UCLA Fielding School of Public Health Department of Epidemiology. Dr. Wohl received her Master's in Public Health from the Yale School of Public Health in Epidemiology and Health Services Administration and her PhD from the UCLA Fielding School of Public Health in Epidemiology.